Dr. Scott Morgan may use SOPROLIFE® to detect tooth decay at different stages of its development. This diagnostic camera is an excellent tool to give our pediatric dentist, as well as our patients and their parents, the ability to see and understand what is happening inside their mouth. To learn more about SOPROLIFE cavity detection in Indianapolis, Indiana, and to make an appointment at Pediatric Dentistry North, P.C., give us a call at 317-571-8000.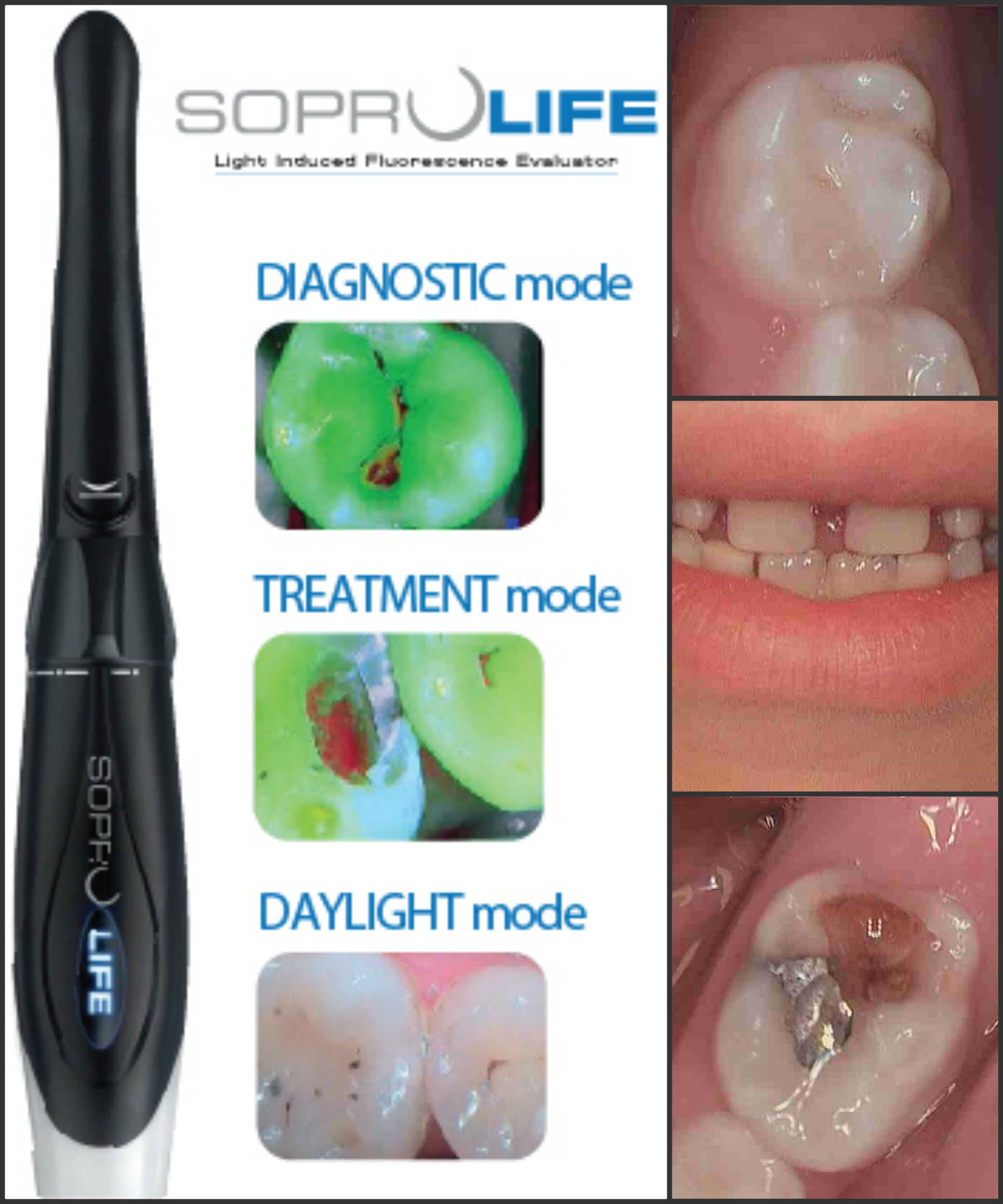 SOPROLIFE is a comfortable, easy-to-use camera which works to diagnose cavities earlier in their development. Unlike dental X-rays, it requires no radiation to work, instead using special blue LEDs at a wavelength that reflects the presence of tooth decay back. SOPROLIFE has three different modes of detection:
Daylight Mode – This mode uses white light to produce high-quality images. When used in Daylight Mode, SOPROLIFE can also function as an intraoral camera, magnifying images so that we can see details which are invisible to the naked eye.
Diagnostic Mode – This mode is highly accurate in diagnosing the presence of developing tooth decay so that we can begin planning treatments.
Treatment Mode – This mode makes the treatment process more precise and effective by helping our pediatric dentist visualize the difference between healthy and decayed tooth tissue so that we can provide care.
To learn more about SOPROLIFE and schedule a consultation with our experienced pediatric dentist, contact our office today!